Parish Groups
Laudato Si Group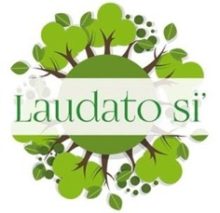 Laudato Si (Praise be to you!): On Care for our Common home is the second encyclical (communication) of Pope Francis. He is appealing to every person living on this planet, to hear the Cry of the Earth and the Cry of the Poor. Pope Francis wants us to engage in dialogue about how we are shaping the future of our planet. He calls us to the urgency of our environmental challenges and to join him on a new path with candour and humility.  As parishioners of Our Lady and the Saints of Guernsey we have formed a group, Laudato Si Guernsey, to pray, reflect and act on the issues raised in Pope Francis's communication, to find ways to take steps to make positive changes within our community and environment towards an ecological 'conversion', of moral, ethical and spiritual growth.
God has chosen us, now is our time!
Justice for ALL
If you would like to join us please contact Mrs Ann Finnerty – Tel: 01481 726731
Laudato Si meet on the third Wednesday of each month, in the parish room at 7.00 pm.